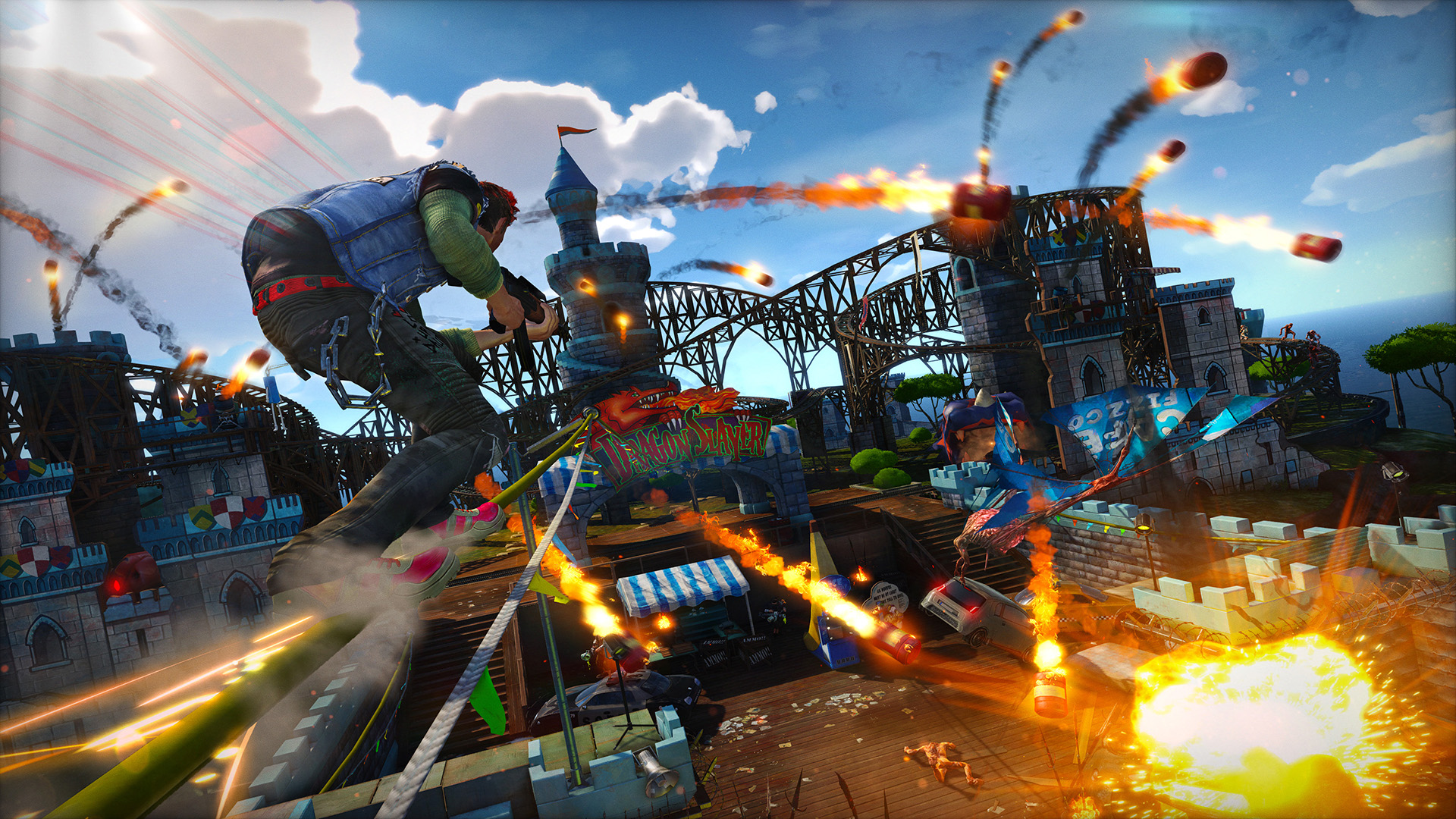 Sunset Overdrive is an action-adventure third-person shooter video game developed by Insomniac Games and published by Microsoft Studios for the Xbox One. It was announced at Electronic Entertainment Expo 2013, and released worldwide in October 2014.
The game is set in 2027, in a fictional metropolis called Sunset City. The player controls an employee of FizzCo, who has to fight off the OD, short for Overcharge Drinkers: humans who have turned into mutants after drinking FizzCo's energy drink beverage. In the dystopian Sunset City the player character can wall-run, use zip-lines, and grind rails to swiftly navigate through it, with a large arsenal of weapons to use.
The game also has a cooperative multiplayer mode called Chaos Squad, which tasks players to complete a series of missions with seven players. As the game puts emphasis on momentum, the game does not feature any cover system.
Última edição por Antonio Neto em Seg 12 Nov 2018, 14:50, editado 1 vez(es)
______________________ Assinatura ______________________
Intel Core i7-7700K Kaby Lake 4.2GHz (4.5GHz Max Turbo) Cache 8MB
GTX 1080 G1 GAMING 8GB GDDR5X 256BIT
Crucial Ballistix Sport 2x8GB DDR4 2666 Mhz
MSI B250 PCI MATE
SSD Kingston A400 240GB + HDD WD Blue WD10EZEX 1TB
WaterCooler CoolerMaster Seidon 120V 120mm
Cooler Master RS-850-SPM2 Silent Pro M2 850W
LIVE: NetoKosovo
PSN: my.playstation.com/netokosovo
STEAM: http://steamcommunity.com/id/netokosovo