Resident Evil Revelations comes to PS4 and X1 August 29th, Revelations 1 and 2 comes to Switch Late 2017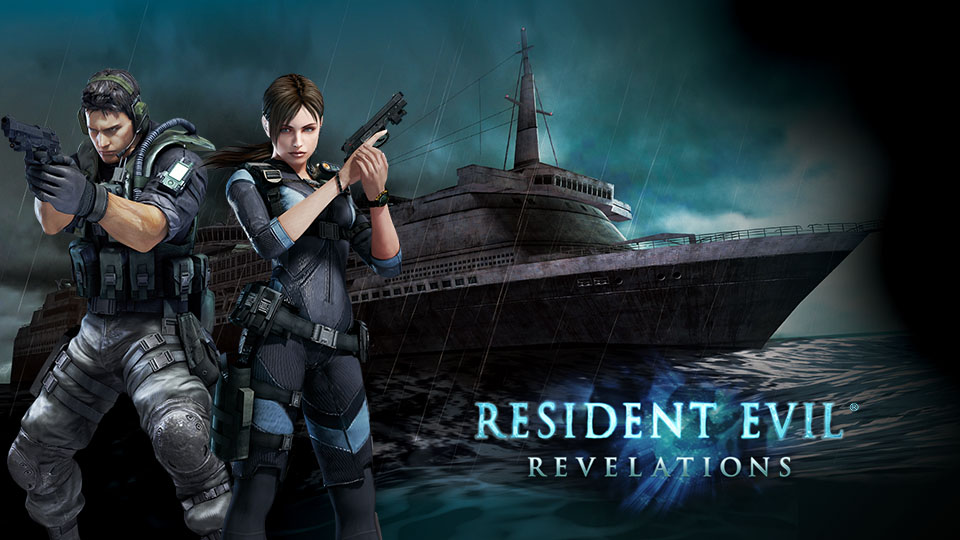 Resident Evil Revelations is launching on PlayStation 4 and Xbox One on August 29th, looking better than ever and complete with all originally released DLC for $19.99! That's not all, though: both Resident Evil Revelations and its sequel, Resident Evil Revelations 2, will be setting sail for Nintendo Switch in late 2017! At retail across North America you will find these two games as a combo pack dubbed Resident Evil Revelations Collection, which includes one cartridge with Revelations as well as a digital download voucher for Revelations 2 for $39.99. Both games will be available as individual digital downloads at $19.99 each.
PS4 owners, you're in for a creepy treat when you pre-order the game on the PlayStation Store in North America. Thanks to the masters at Truant Pixel, you can look at a new, exclusive pre-order theme that looks right back at you every time you open the home menu:
In Late 2017, you'll be able to bring the horror of both the original Resident Evil Revelations and Revelations 2 with you on Nintendo Switch, too! I've already re-introduced you to the first game, but if you're new to both games in this series, Revelations 2 focuses on a pair of intertwined stories. Claire Redfield returns as a member of TerraSave, an anti-bioweapon organization that gets caught up in an insidious plot. Joined by Moira Burton, the two try to escape from a desolate prison island. Meanwhile, Moira's fan-favorite father and former member of S.T.A.R.S., Barry Burton, is looking for his daughter's last known whereabouts on the same island, soon crossing paths with a child who claims to live on the island alone. Barry will need all the help he can get, as strange creatures are prowling the halls and caverns of the island.
On top of previous DLC being included in both games, Raid Mode makes a return in Revelations 2, offering up a wide selection of characters, new abilities and skills, and plenty of maps to put your aim and reflexes to the test. Choose your favorite character, customize your gun how you like it, and fight you way through either solo or via online co-op!
Resident Evil Revelations arrives on both digitally and at retail for PS4 and Xbox One on August 29 for $19.99. Resident Evil Revelations Collection will be coming to Nintendo Switch in late 2017 in North America, which includes one cartridge with Resident Evil Revelations as well as a download voucher for Resident Evil Revelations 2 for $39.99. Each game will also be available as a digital download for $19.99 as well.
http://www.capcom-unity.com/capkel/blog/2017/08/01/resident-evil-revelations-comes-to-ps4-and-x1-august-29th-revelations-1-and-2-comes-to-switch-late-2017
Última edição por Jail em Ter Ago 01, 2017 8:03 am, editado 1 vez(es)
______________________ Assinatura ______________________
Believe it or not, I'm pretty busy!