Não é rumor mais. MS confirmou que o game tá cancelado!
"After careful deliberation, Microsoft Studios has come to the decision to end production for Scalebound. We're working hard to deliver an amazing lineup of games to our fans this year, including Halo Wars 2, Crackdown 3, State of Decay 2, Sea of Thieves and other great experiences."
http://www.ign.com/articles/2017/01/09/microsoft-confirms-scalebound-is-cancelled
Rumors Swirl That Scalebound Is In Trouble
Jason Schreier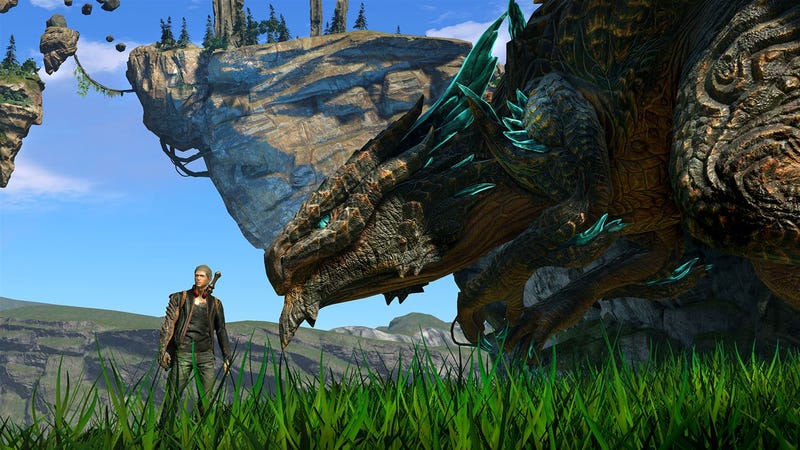 Scalebound, the much-hyped Platinum-developed action game that was previously scheduled for Xbox One and PC, is in trouble and may be cancelled, according to several sources.
We expect the official announcement shortly. When reached by Kotaku today, Microsoft sent over a brief statement: "We'll have more to share on 'Scalebound' soon."
From what we hear, Scalebound, an ambitious game directed by iconic Twitter blocker and Bayonetta director Hideki Kamiya, had been in development hell for a long time. Microsoft first announced the game nearly three years ago, during the Xbox press conference at E3 2014. It rose to the top of dozens of "Most Anticipated Games" lists but was delayed several times.
We hadn't heard or seen anything of Scalebound in recent months, and it was curiously missing from an Xbox Wire post last week that talked about the future of Xbox One. Microsoft has also removed the official Scalebound page from the Xbox website.
http://kotaku.com/rumors-swirl-that-scalebound-is-in-trouble-1790986886
Produção parece que está um inferno na terra, e os problemas podem fazer ele ser cancelado. Mas MS disse que fará algum anúncio sobre o jogo breve.
Última edição por Jail em Seg 09 Jan 2017, 21:52, editado 1 vez(es)
______________________ Assinatura ______________________
Believe it or not, I'm pretty busy!