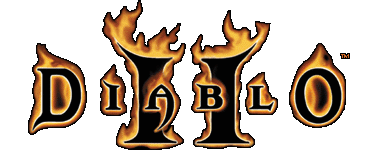 https://us.shop.battle.net/pt-br/product/diablo-ii
https://us.shop.battle.net/pt-br/product/diablo-ii-lord-of-destruction
Diablo, o Senhor do Medo, caiu perante um bravo herói sob a catedral de Tristram. Agora este herói se foi, e em seu lugar surgiu um Errante Sombrio que vaga o mundo de Santuário deixando morte e destruição em seu caminho. Como um herói da humanidade, você precisa enfrentar os lacaios dos irmãos malignos de Diablo e deter o Errante Sombrio antes que ele cumpra seu destino nefasto.
Batalhe conectado com até sete amigos via Battle.net clássico, o serviço de jogo gratuito da Blizzard Entertainment. Encontre partidas, faça trocas, e deixe sua marca nos ranques regionais.
=========================================================================
It's been a long time coming, but today we're releasing 1.14a for Diablo II.
This update focuses on system glitches introduced by modern operating systems. In related news, you can finally retire those old Mac PowerPCs. Included with the update is a shiny new installer for OSX.
We've also begun working to improve our cheat-detection and hack-prevention capabilities. There's still work to be done, but we're making improvements every day.
There is still a large Diablo II community around the world, and we thank you for continuing to play and slay with us. This journey starts by making Diablo II run on modern platforms, but it does not end there. See you in Sanctuary, adventurers.
http://us.battle.net/en/forum/topic/20742864181
Última edição por Antonio Neto em Qua 21 Nov 2018, 16:34, editado 2 vez(es)
______________________ Assinatura ______________________
Intel Core i7-7700K Kaby Lake 4.2GHz (4.5GHz Max Turbo) Cache 8MB
GTX 1080 G1 GAMING 8GB GDDR5X 256BIT
Crucial Ballistix Sport 2x8GB DDR4 2666 Mhz
MSI B250 PCI MATE
SSD Kingston A400 240GB + HDD WD Blue WD10EZEX 1TB
WaterCooler CoolerMaster Seidon 120V 120mm
Cooler Master RS-850-SPM2 Silent Pro M2 850W
LIVE: NetoKosovo
PSN: my.playstation.com/netokosovo
STEAM: http://steamcommunity.com/id/netokosovo