em Qua 20 Jan 2016, 11:35

Rumour: Nintendo NX To Interact With PlayStation 4, Smartphones & PC


Macquarie Research Japan senior analyst David Gibson has hinted that the forthcoming Nintendo NX platform will be able to interact with devices such as the popular PlayStation 4, smartphones and PC's. Interestingly, his comments came around the same time as the company raised their rating for Nintendo's financial performance. This saw share prices rocket by 9.07 percent. Development firm Square Enix has already shown interest in the NX platform with games such as Final Fantasy XIV: A Realm Reborn. What this move could allow is cross-platform play with other platforms similar to what Sony allows with Final Fantasy XIV: A Realm Reborn on the PC and PlayStation 4. The move could help encourage more third party developers to develop for the platform which should be a massive step up from what we've come to expect from the Nintendo Network.


http://mynintendonews.com/2016/01/20/rumour-nintendo-nx-to-interact-with-playstation-4-smartphones-pc/?utm_source=dlvr.it&utm_medium=twitter
Tão falando que pode rolar multiplayer cross-plataform como rola do Final Fantasy XIV que tem cross-plataform entre PS4 e PC. Seria a estratégia da N pra atrair mais as thirdies e tals.
______________________ Assinatura ______________________
PSN:
JailRocha
:wiiu:
:ps4: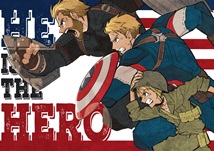 em Qua 20 Jan 2016, 13:44
isso sim.. isso seria do caralho




______________________ Assinatura ______________________


Minhas putas reversas:

Leinad, Bonatti, kaneda, burn, stonehead, furia, perikito, yon, punch, galdius, guitto, Henrico D. Santo, oblivion, ruffuswood, ricardo, vrebuli, chokko, jurianSutter, putz grilla, beckman, escher86, beto, paulo damme, soler, jhonny, marvox, dopefish, imperfect, Ianyan, zardo, bjdomagrO, Unclescrooge neto kosovo, chico, zephyrous, jail e voce

Permissão deste fórum:
Você
não pode
responder aos tópicos neste fórum