em Qui 01 Out 2015, 10:40
Tá em inglês.



Platinum Games Scalebound Was Originally Destined for Wii





Platinum Games director Hideki Kamiya has revealed in an interview with GameSpot that the promising Xbox One exclusive Scalebound was originally in development for the Wii. The game has apparently had a long development and was put on the back burner twice due to the company's diverse range of games.

"If you look at the long span of it, the first idea [for Scalebound] was when we started the company and were thinking of ideas and games that we want to make," said Kamiya. "The idea popped up there, but then we made Bayonetta. Then after Bayonetta, we revived the idea and made a prototype but that prototype failed and the game got cancelled. It was put on a backburner for a variety of reasons and we moved on to The Wonderful 101."

"When they first started, the idea was for a Wii game and we wanted to use a Wii remote to do the orders for the dinosaurs," said Kamiya. "You were in control of the dinosaurs, you were ordering the dinosaurs around, and they'd do cool things. Then after we made Bayonetta, we started the prototype. The first thing that I made a change to was making it a dragon game."

"We changed the dinosaurs to dragons, but at that point the lead character was even weaker than [current protagonist] Drew is in the context of Scalebound. She was actually a little girl who was with these dragons. As we were making this prototype, I realized that I didn't want to just be watching the fight, I wanted to be more participatory in the fight. And I started talking with the staff about how maybe we should change this to be a swordsman or someone a little bit older. This was when the prototype got put on the backburner, so to speak, and the project was halted. Then we made The Wonderful 101."

"The most fun for me is building out the dragon and then building the enemies of the dragon that's going to fight and you see them start fighting on the screen and seeing those battles play out," he added. "That's really what we wanted to do with the game from a core play perspective and being able to execute on that has been a lot of fun for me."


http://mynintendonews.com/2015/10/01/platinum-games-scalebound-was-originally-destined-for-wii/?utm_source=dlvr.it&utm_medium=twitter
______________________ Assinatura ______________________
No More Gamer
PSN:
JailRocha
:wiiu:
:ps4: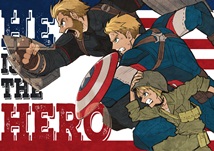 em Qui 01 Out 2015, 10:41
parece interessante...

e de one so vou pegar os exclusivos




______________________ Assinatura ______________________


Minhas putas reversas:

Leinad, Bonatti, kaneda, burn, stonehead, furia, perikito, yon, punch, galdius, guitto, Henrico D. Santo, oblivion, ruffuswood, ricardo, vrebuli, chokko, jurianSutter, putz grilla, beckman, escher86, beto, paulo damme, soler, jhonny, marvox, dopefish, imperfect, Ianyan, zardo, bjdomagrO, Unclescrooge neto kosovo, chico, zephyrous, jail e voce
em Qui 01 Out 2015, 14:54
Esse jogo parece bom. Não acho que va fugir tanto dos jogos da Platinum quanto as pessoas estão botando pilha, mas acho que vai ser divertido.
______________________ Assinatura ______________________
OUÇAM MINHA BANDA,
DARK INQUISITION
, NO SPOTIFY!
https://open.spotify.com/artist/11fYa3b3AGDG3IxyN1Qt58http://www.superamibos.com/
Consoles, Perfis, Gametags e Acessórios:



Playstation 4
PSN: GBonatti

Nintendo Switch
Friend Code: 1909-3655-7582x

Playstation 3 Super Slim HD 250GB
PSN: GBonatti

WII U Black
Nintendo Network: GBonatti

Nintendo Wii

Nintendo 3DS Cosmo Black
Bonatti
Friend Code: 5112 - 3827 - 0556

PC:
INTEL I7 4790 3.60GHZ 4ª GERAÇÃO
16GB DDR3
SSHD 1TB
GTX 1080 TI
Steam: B0NATTI
Origin: GBonatti

Super Nintendo - Mega Drive - Sega CD - Game Boy Color - Nintendo 64

Twitter: G_Bonatti

Permissão deste fórum:
Você
não pode
responder aos tópicos neste fórum