http://store.steampowered.com/app/362890/
Um jogador
Multijogador
Conquistas Steam
Cartas Colecionáveis Steam
Legendas disponíveis
Oficina Steam
Compatibilidade parcial com controle
Nuvem Steam
Inclui editor de níveis
Inclui o Source SDK
Motivos por estar em EA:
Spoiler :
Por que acesso antecipado?
"Making a game with the scope and scale of Black Mesa is a massive undertaking. Back in 2012 we made the decision to release what we had completed up to that point, and were blown away by the community's response, feedback, and improvements to our work. We want to keep that relationship alive and well by using Early Access as a tool for allowing our community to participate in the final phase of Black Mesa's development.

In addition, our ambitions go beyond the original Xen chapters found in Half-Life. We have a standard of quality that we have to achieve. Early Access allows us to commit resources to bring you the remaining chapters with the quality that you expect."
Por quanto tempo aproximadamente este jogo estará em acesso antecipado?
"We currently have the first ~85% of our single player campaign completed. For the last 15% we want to not only recreate it, but improve upon it to make it an enjoyable and memorable experience. We feel it will take us considerable time to get the last 15% up to our standards, and putting a time estimate on it would be a total guess."
Como a versão completa será diferente da versão de acesso antecipado?
"The conclusion of the single player campaign, with the addition of the Xen chapters
Final polish on the Earth-based chapters of the single player campaign
More multiplayer maps
More multiplayer gameplay modes"
Qual é o estado atual da versão de acesso antecipado?
"Over 10 hours of single player campaign. Multiplayer deathmatch and team deathmatch with 6 completely re-imagined Half-Life 1 maps on the Source Engine."
O preço do jogo será alterado após o fim do acesso antecipado?
"Black Mesa will be $19.99 USD during the Early Access phase. The game may go slightly higher once out of Early Access (or we may keep it at $19.99)."
Como vocês planejam envolver a comunidade durante o processo de desenvolvimento?
"We intend to work closely with our community as we complete the final portions of Black Mesa. We started out as a modding team aiming to do true justice to a Half-Life: Source port, and we won't forget our roots.

The Black Mesa game hub and forums will be the primary points of interaction with our users. Many team members regularly browse these areas to discuss ideas with the community, and to show progress on game development. Community feedback will be sorted into groups and taken into account as we develop.

We also support Steam Workshop, and will be watching and encouraging developments there."
Run. Think. Shoot. Source.
Black Mesa is a re-envisioning of Valve Software's seminal classic Half-Life. Gordon Freeman and his unforgettable journey through the Black Mesa Research Facility have been lovingly re-created to capture the full spirit of the original game, without 1998's graphical limitations. This is Half-Life the way it was meant to be played!
Expect tremendously detailed environments, old-school tough-as-nails combat, and a gripping story with memorable characters. The all-new soundtrack, voice acting, choreography and dialogue create a more expansive and immersive experience than ever before. Nostalgia has never felt so fresh!
The Steam release of Black Mesa includes various fixes, upgrades, and new features since Black Mesa's mod release.
Heavily updated single player experience – The Black Mesa single player experience has greatly improved from the mod release; new visuals, new voice over, updated gameplay encounters, stability changes and more. Xen is not part of the Steam release of Black Mesa, but will included as a free update when it is ready.
Black Mesa Multiplayer – Fight with or against your friends, in two game modes across six iconic maps from the Half-Life Deathmatch universe: Bounce, Gasworks, Lambdabunker, Stalkyard, Subtransit and Undertow.
Custom Modding Tools – Use the same tools the developers used to create your own mods, modes and maps for Black Mesa and Black Mesa Multiplayer …
Fully integrated Workshop – … and then share your work on the fully integrated workshop!
Complete Steam Integration – Collect trading cards, backgrounds, emoticons, achievements, and everything else you would expect out of a Steam integrated game.
Requisitos de sistema

MINIMUM:
OS: Windows 7 (32/64-bit)/Vista/XP or Greater
Processor: 1.7 GHz Processor or better
Memory: 2 GB RAM
Graphics: NVIDIA GTX 500 series or equivalent
DirectX: Version 9.0c
Network: Broadband Internet connection
Hard Drive: 13 GB available space

RECOMMENDED:
OS: Windows 7 (32/64-bit) or Greater
Processor: Pentium 4 processor (3.0GHz, or better)
Memory: 4 GB RAM
Graphics: NVIDIA GTX 650 series or equivalent
DirectX: Version 9.0c
Network: Broadband Internet connection
Hard Drive: 20 GB available space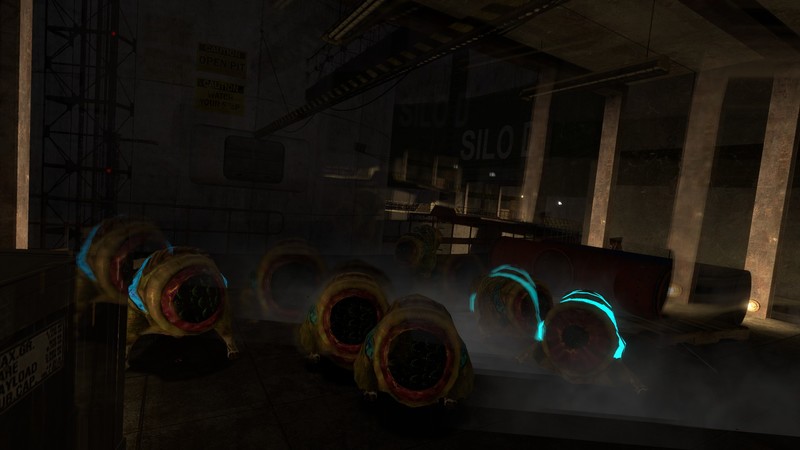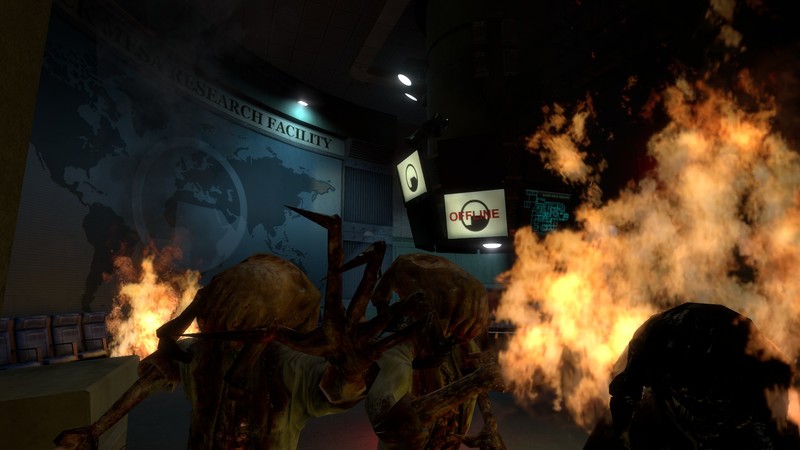 Última edição por Antonio Neto em Qua 21 Nov 2018, 10:11, editado 2 vez(es)
______________________ Assinatura ______________________
Intel Core i7-7700K Kaby Lake 4.2GHz (4.5GHz Max Turbo) Cache 8MB
GTX 1080 G1 GAMING 8GB GDDR5X 256BIT
Crucial Ballistix Sport 2x8GB DDR4 2666 Mhz
MSI B250 PCI MATE
SSD Kingston A400 240GB + HDD WD Blue WD10EZEX 1TB
WaterCooler CoolerMaster Seidon 120V 120mm
Cooler Master RS-850-SPM2 Silent Pro M2 850W
LIVE: NetoKosovo
PSN: my.playstation.com/netokosovo
STEAM: http://steamcommunity.com/id/netokosovo